pub:imap3alignmentformapfields
Alignment for map fields
At the latest version, the capability to align a map field (right, left ,center)has been added. What you see on iMap designer is in the same format as the printed page. Select a map field and click on one of three icons :

to align your map field. The example below shows both a right aligned and center aligned map field.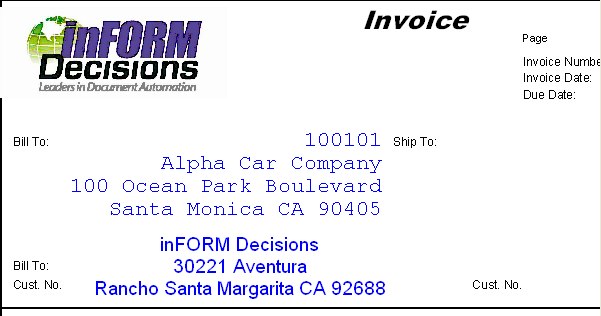 After uploading the form & map to the iSeries server, the new "Align" field, as shown in the below example, appears in the right side middle of the screen.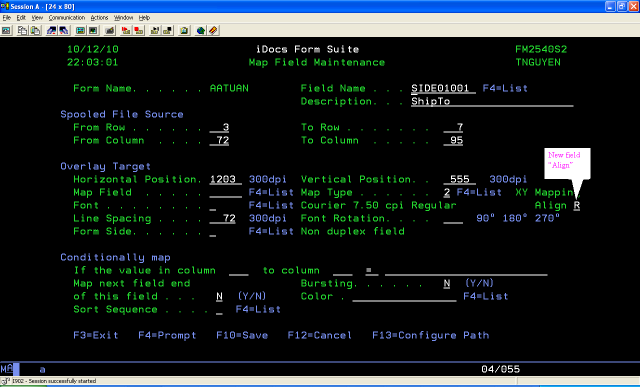 Below is an example of a merged form with the same format as the iMap designer. The ability to modify alignment is available within both iSeries and iMap.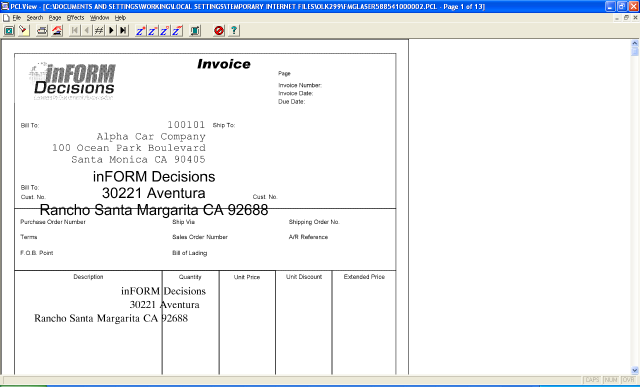 pub/imap3alignmentformapfields.txt · Last modified: 2018/05/24 16:06 (external edit)